FedEx Office has labeling solutions that fit your needs. Our roll labels are convenient, customizable, and shipped directly to you, with multiple sizes and shapes available. Additionally, you can choose from gloss or matte finishes to achieve the desired aesthetic and functionality. Our roll labels are available in removable and permanent stock, providing flexibility for different applications.
Whether you need a small quantity or a large batch, our printed labels are provided on rolls with quantities ranging from 100 to 5000, ensuring you have the right amount for your project. Explore our selection and discover the ideal labeling solution for your business or personal needs.
Shop by type
Square and rectangle shapes with rounded corners
Prices as low as .06¢ per label
4-color process imprint with a UV varnish
Various sizes are available
Choose from gloss or matte finishes
Available in removable and permanent stock
Provided on rolls with quantities ranging from 100-5000
Circle, burst, and oval shapes
Prices as low as .06¢ per label
4-color process imprint with a UV varnish
Various sizes are available
Choose from gloss or matte finishes
Available in removable and permanent stock
Provided on rolls with quantities ranging from 100-5000
Network and market your business in style

Print on premium cardstock
Ideas and opportunities for using labels
Labels and stickers are pivotal as promotional marketing tools, helping elevate brand visibility, captivating customer attention, and effectively conveying vital messages. It's important to remember that infusing creativity and uniqueness into your stickers can make them more memorable, ultimately enhancing their ability to capture your target audience's attention. Labels work for you every day, serving as versatile tools for various purposes. These are just a few ideas, but there are countless more opportunities.
Labels to advertise and provide a call to action
Utilize labels and stickers to effectively advertise your business, products, and services while encouraging customer engagement. Labels offer a mobile platform for promoting special offers or your contact information to new and existing customers on mail and packages.
Labels to inform about ingredients or warnings
Ensure uniformity and brand recognition across your product range, including various scents and seasonal varieties. Keep consumers informed about ingredients and usage warnings. Ultimately, an appealing label enhances awareness and entices customers to purchase.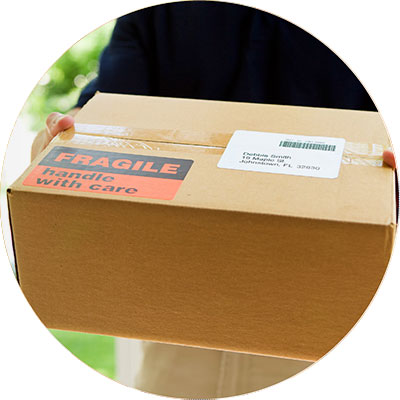 Labels for everyday shipping & mailing
Return and shipping labels ensure correct delivery and serve as eye-catching alerts to handle packages carefully. Custom mailing labels add a personalized touch to your postcards and parcels. Colorful envelope seals enhance visual appeal and promote sales on billing statements.
Labels to thank customers for their support
Promote your restaurant by sealing each takeout meal with a thank you sticker on the exterior of bags or packages, expressing gratitude to your customers. Small businesses often include personalized thank you stickers with every order to show their appreciation.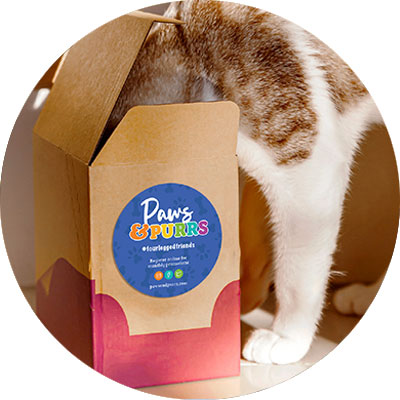 Promotional labels for packaging
They need to attract customers and let them know it is safe to enter their business place. Use labels and stickers to brand your business and take your contact information home with your customers. Also, build consumer confidence that you are a safe environment for them to shop.
QR code labels to connect with customers
Effortlessly bridge print and digital with QR codes. Enhance consumer engagement with mobile apps, product details, or promotional offers. Minimize touchpoints on frequently used items and improve logistics with QR-coded shipping labels.
Labels to promote the environment
Labels and stickers can showcase your commitment to sustainability. Prominently display eco-friendly labels on your products, packaging, and promotional materials. Utilizing labels can effectively convey your commitment to a greener, more sustainable future.
Labels to brand and promote safety
Use labels to build customer trust. These versatile labels, including our removable options, help maintain cleanliness without leaving a mess. Brand your to-go containers and convey appreciation to customers while preventing food order tampering with safety seals.
Roll label pricing
Sizes
Shape
Starting Price
2" x 3"
Rectangle
$114.18
2 1/2" x 4"
Rectangle
$117.65
3" x 5"
Rectangle
$129.23
4" x 6"
Rectangle
$146.29
Sizes
Shape
Starting Price
Frequently asked questions
What color labels are available?
We currently offer four different white stock roll labels. Although our stock is white, our full-color printing allows you to easily apply any color to your labels, whether you want a lot or just a little.
How easy is it to peel off labels on rolls?
Roll labels are the easiest to peel off, they can be peeled off by just lifting a corner from the backing. Slowly pull the label away from the backing. If you need to, move to another corner and peel to prevent wrinkling.
How should I apply my labels?
For best results, labels should always be applied at room temperature to smooth, dry, clean, oil-free surfaces.